CASAMEXICANA HISTORY
Casa Mexicana was the second oldest Mexican restaurant establishment in the Kingdom of Bahrain and became known for its authentic dishes that make you feel like you're in Mexico. A truly one-of-a-kind dining experience as you enjoy the rich flavor and freshness of every dish on the menu.
We pride ourselves in having a Mexican Chef for almost 30 years. At the moment our Head Chef Romaldo Martinez is in charge, a proud native of Acapulco Mexico. His passion for cooking was guided by his loving mother who always reminded him that the freshness of the ingredients comes first to make your food taste better than the others. Chef Romaldo is responsible for your delicious Fajitas, Enchiladas, Burritos, Tacos, and other varieties on the menu.
Similar goes for our cocktails and of course, our famous Margarita! There is no point to compare our Margarita if you need an extra kick? Just Ask!
Live entertainment every night starts at 7 pm onwards. Playing a repertoire of music from Mexican, Spanish, Latin, and English that will surely get you dancing out of your seat! We will always welcome you at Casa Mexicana and want you to feel as your home away from home with our friendly service. As they say in Mexico, "Mi Casa es Su Casa".
ROWENA LARA MARIANO – OWNER/MANAGING DIRECTOR
Rowena is the heart and soul of Casa Mexicana. Having attained her Bachelor's Degree in Business Administration, she was always business oriented since the age of fifteen years old. More of a doer than a thinker, Rowena will be seen working hands-on on every project. Making her way to the Kingdom of Bahrain in the early 90's she took one step at a time making her foundation stable and respectable. Having started as a curator in Bahrain, working on delicate piecer of arts in canvas, she has gained a lot of expertise in not only art but the global finance market, private placement and private equity. Also having worked as an administrator, managing director, publisher and interior designer, her other role involves being a personal chef for her family.
CASA MEXICANA TEAM
We are here to give you the Best Dining Experience and Entertainment!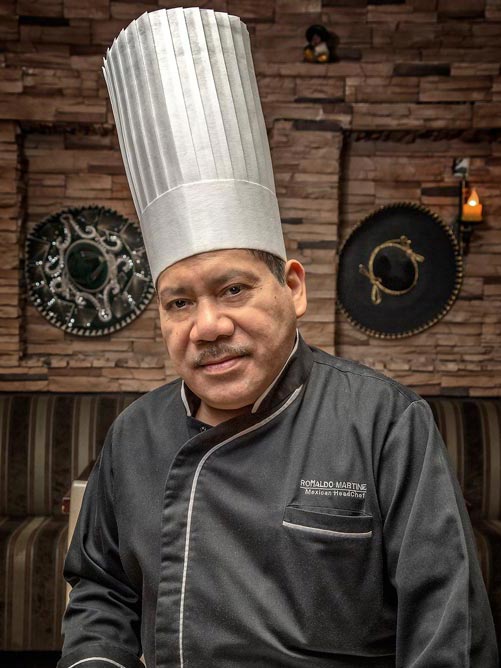 CHEF ROMALDO MARTINEZ, HEAD CHEF
Chef Romaldo is a native of Acapulco, Mexico. He learnt to cook from his mother, who always reminded him that the freshness and quality of all the ingredients is what makes the dish delicious. Chef Romaldo's ability to create delicately flavorful dishes has seen him travel to the USA and Far East, and we are thrilled that he is now back in Bahrain and honoring Casa Mexicana with his talent. So relax and enjoy your meal knowing that you are being served authentic Mexican food cooked by a real Mexican Chef.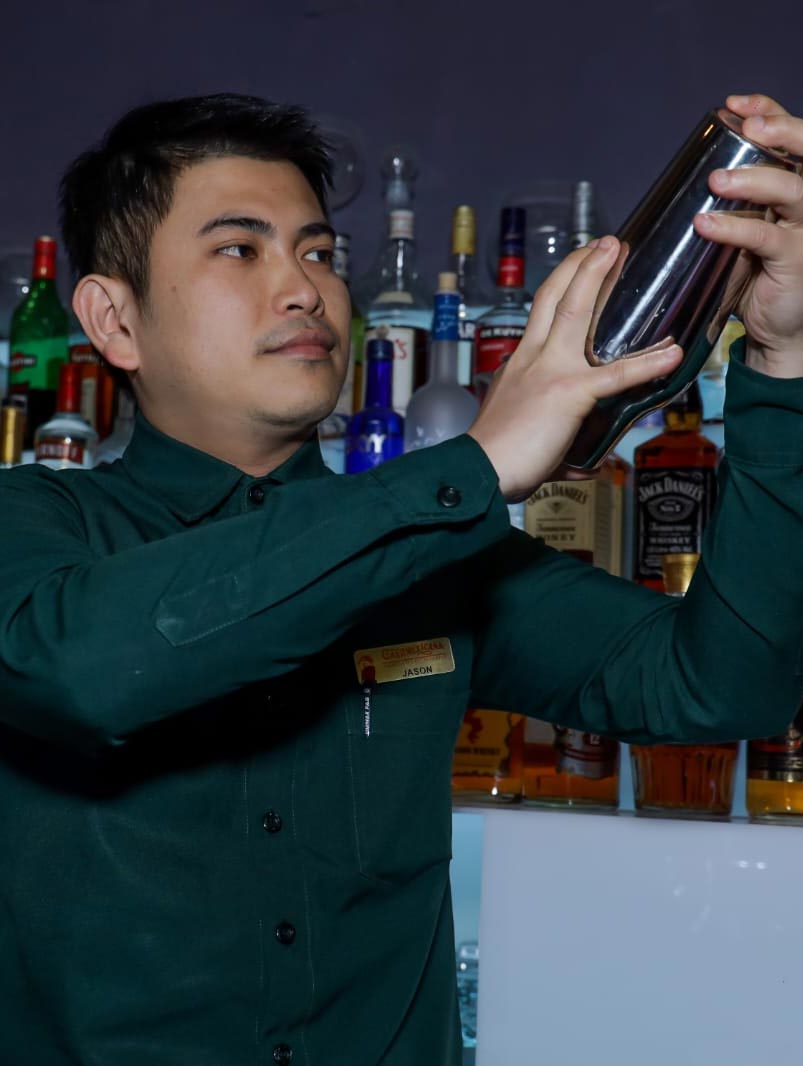 JASON CLETO – BARMAN
Jason started his career in the Hospitality Industry way back when in his home country Philippines. He worked at the Banquet in one of the well-known hotels back home. Asides from learning the different kinds of Banquet set ups, he also has much interest in Mixology. Slowly with his keen interest, he learned! From there on, he got the chance to work in a couple of bars in the Kingdom of Bahrain. He developed his knowledge in the art of mixology which lead him to Casa Mexicana. For more than 6 years with us now, Jason is the person responsible for every cocktail you sip and of course in every flavorful margarita you drink! What are you waiting for, come to Casa Mexicana Restaurant where Jason is waiting to prepare your Margaritas!
Latin Duo - Johny & Claudia
Casa Mexicana is happy to introduce you to a new kind of beat that will surely make you dance off your seats! Come and listen to our new duo straight from Cuba! They will entertain you with their different genre of rhythm - from Mexican, Latin, Spanish and English. Come check them out at Casa Mexicana, everyday from 7pm onwards.